Welcome Back Letter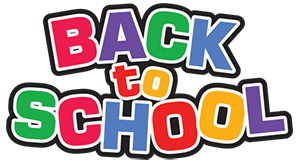 Hello Mighty Warriors,

In a few days, our doors will open and students will fill the hallways with laughter and excitement. They will reactivate old friendships and quickly meet new friends as they share funny stories about their summer break. On behalf of the administrators, faculty and staff, we would like to welcome you and look forward to serving you and your child during the 2019-2020 school year. Throughout the year, there will be opportunities to strengthen the connection between home and school. We have several activities scheduled that will allow us to enhance learning and grow together as a learning community. In order to provide ALL students with quality instruction, the administrators, teachers and staff have committed to creating a culture of collective responsibility in the following areas:
Creating a safe and positive learning environment by re-teaching, refining and enforcing components of our Positive Behavioral Intervention System (PBIS)

Analyzing assessments and using the results to determine next steps for small groups

Providing meaningful activities to meet the individual needs of students
We ask our parents to partner with the school and commit to the following:
Support school activities and become an active participant in your child's education

Make sure your child is on time and attends school regularly

Set high expectations for learning and ensure your child is ready for the learning experiences each day

We will work collaboratively to accomplish these tasks and ensure the environment is conducive to learning at high levels.

Additionally, I would like to extend a special welcome to our Meet and Greet which is scheduled for July 30th , between the hours of 1:00-4:00. You are welcome to drop by during these hours to briefly meet with your child's teacher.

In closing, I am privileged to be a part of the Pearl Stephens Community and look forward to a FANTASTIC year with you. If you have any questions, please do not hesitate to contact me.


Sincerely,
Gloria Smith
Principal